Posted by Kenzie on Dec 15th 2020
Happy holidays from all the girls at Earle's!
Does it seem like a mission to find great Christmas gifts for everyone on your list year after year? Trying to find something unique, fun, and within your budget can be difficult, especially when your loved ones don't give you any ideas! No need to bother them for a Christmas list, though, just keep reading!
Earle's is your one stop shop for everyone on you list. Here are our top five gift categories for 2020:
1) Clothing and Accessories
Right when you come into our store, you can see our selection of Jane Marie graphic t-shirts. These soft shirts are cute, breathable and come in sizes S-XL. With so many designs from holiday to everyday wear, you're sure to find the perfect one.
From World's Softest we have ultra-cozy socks and hats that are sure to keep you warm all winter. As the name implies, these products are super soft, touchable, and thick! We also carry a line of hand-painted watercolor scarves from Silk Sensations. They're treated with salt so they're washable, too!
What outfit is complete without a bag for all of your stuff? With many different styles across two different brands, there are options for anything simple to elegant! Baggallini was created by two airline stewardesses to fill the need for a basic, durable, versatile bag. From backpacks to purses to wallets, Baggallini's line is all water-resistant, nylon strong, and RFID protected (this keeps your private info safe). For something with a little more whimsy, check out the Chala collection! These bags (and keychains!) are made cruelty-free with vegan leather and 5% of profits goes to animal rights groups.
Finally, for those who love to accessorize, we offer amazing, unique jewelry. DC Designs and Colorado Copper are our two big, local brands that boast quality craftsmanship at an affordable price. Out of Fort Collins and Winter Park, focus on these brands if you want to shop small! We also carry a wide selection of items from CAI like birthstone and secret message necklaces!
2) In the Kitchen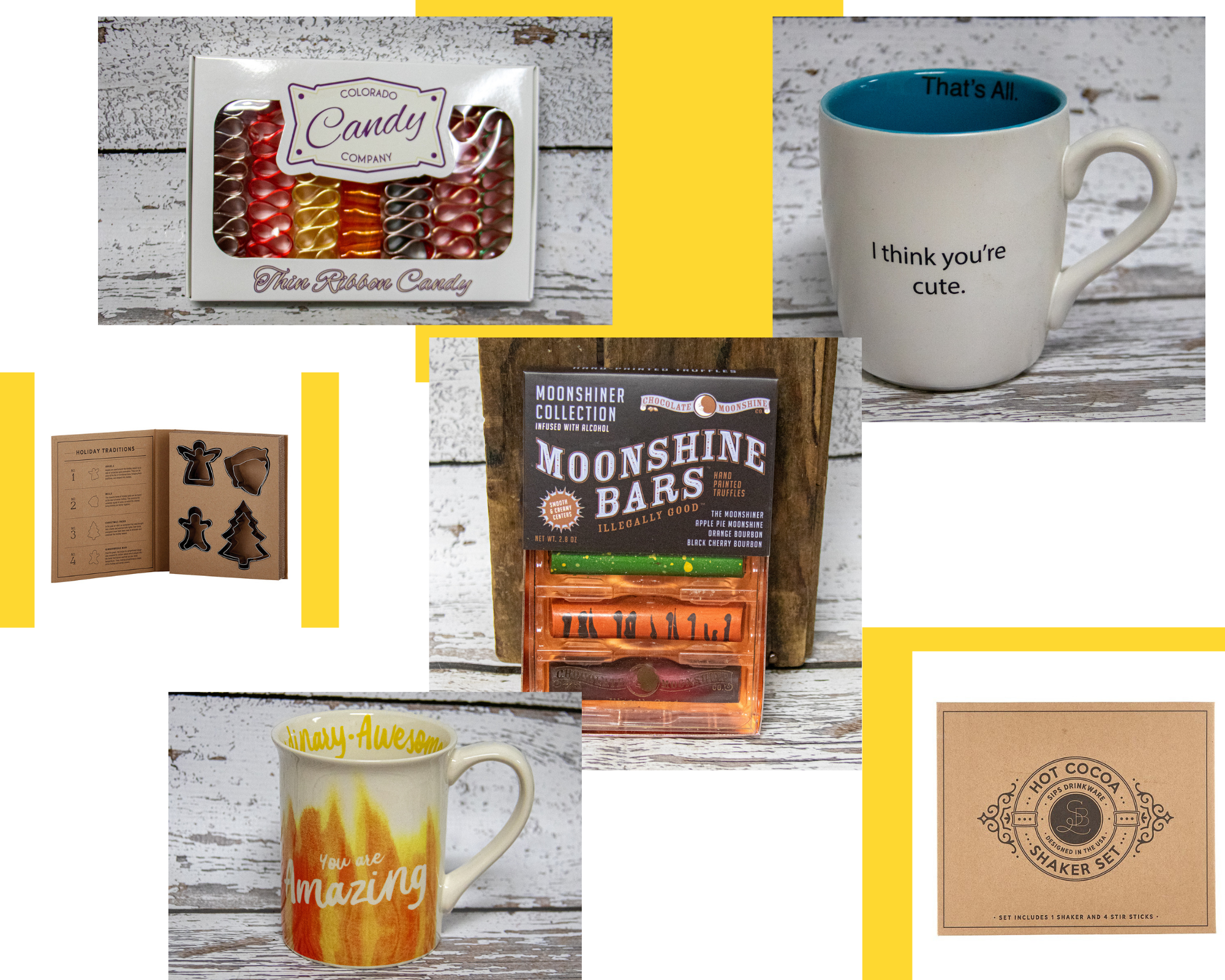 Something that I always feel like I need more of are mugs! As an avid coffee and tea drinker, I love getting to pick out a certain mug every morning based on my mood. Our Name is Mud offers some of the cutest mugs for any person or occasion. They're stylish, colorful, and ideal for a hot drink on a cold, winter morning. For a little sass and spunk, check out the many different sayings on the That's All mugs. These ones are perfect for silly gift or even a white elephant exchange! Finally, we have an amazing spread of DEMDACO animal and flower watercolor mugs. These beautiful designs also come on our limited supply of wine glasses, so grab yours now before they're gone!
For the perfect stocking stuffer, you can browse our candy display! We have chocolate, hard candy, gummies, and more from local candy makers. Our most unique candy is our Moonshine Bars! These chocolate bars handmade in small batches, so every one is unique, and there are alcohol-infused or alcohol-free options! The boxes are so cute that you won't even need to put a bow on before dropping it in a stocking.
Lastly, for the perfect family gift, look through all of the different box sets we have from the Santa Barbara Design Studio. There's a kit for everything from pizza to cocoa to ice cream! These make the perfect gift for the whole family to try and spend some quality time together. With the special accessories, you can even keep the kids interested!
3) Bath Products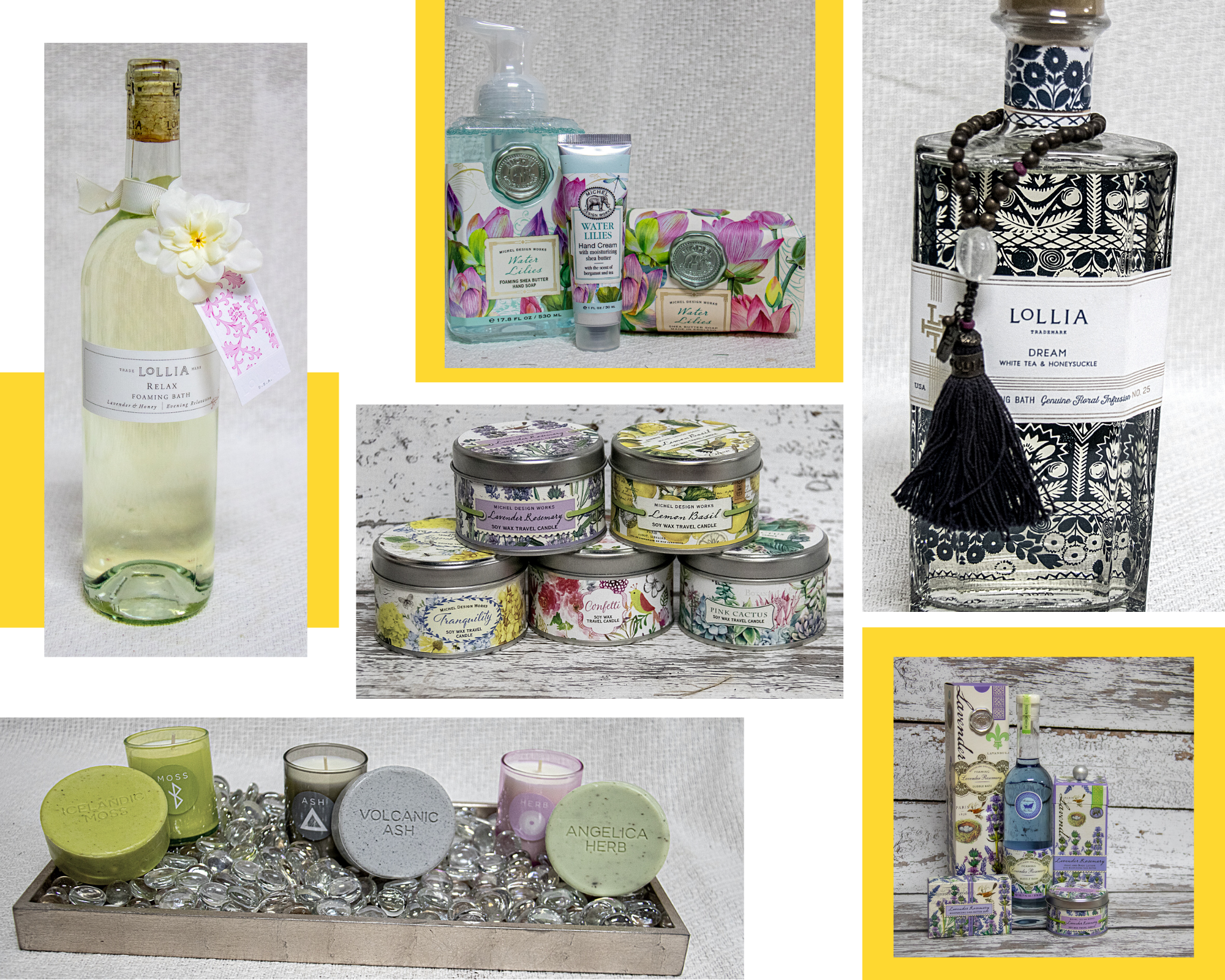 Bath products make the perfect gift for almost anyone because we bathe regularly! Michel Design Works and Lollia products are ideal for gifting because of the already-beautiful packaging. You can wrap a bundle to put under the tree, or you can just toss a product in a stocking as is! These products smell fantastic, get you clean, and leave you feeling amazing. Browse soaps, lotions, lip balms, and other luxury bath products from all of our vendors. You can also check out our line of soaps from Hallo Iceland, which incorporates natural ingredients from Iceland in their natural, feel-good, soap bars. Hallo Iceland products are especially perfect for the sustainable, environmental activist in your life.
4) Garden Accessories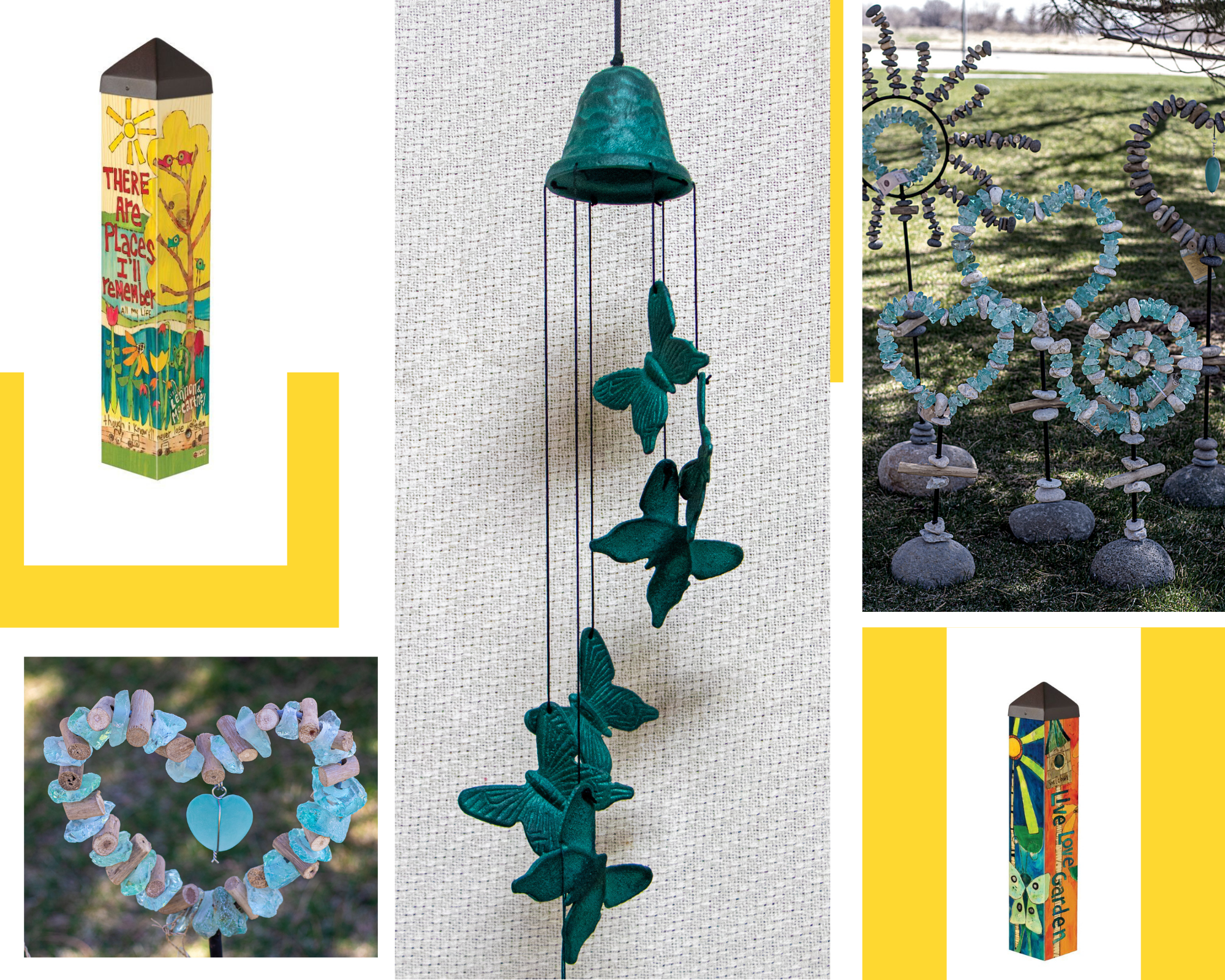 You may be thinking, "Gardening?! It's December!", but it's never too early to get your friends some new decorations for their patio, lawn, or garden. Art poles are versatile and can be used in any type of home. These unique, weather resistant poles are easy to install and add a pop of color and life to lawn or even apartment balcony. They come in so many different sizes that they'll fit in perfectly in any home.
For a natural, fairy-tale vibe, explore the Garden Age stone, wood, and glass art. All of these products are handmade in Indonesia with repurposed materials like sea glass and driftwood. Since each piece is handcrafted by skilled, Indonesian artisans, the piece you choose will be unlike any other! These art pieces come on a two pronged stake to decorate any garden or lawn.
One of my favorite exterior pieces has to be the beautiful Woodstock chimes. These special chimes are expertly tuned to play certain notes that sound the most beautiful together. These high-quality pieces come in sizes dainty to massive and perform a wide variety of styles and songs. With the help of mother nature, a Woodstock chime is sure to bring a smile to any face
5) Collectables
It wouldn't seem like the holiday season without Department 56 villages. One of my earliest holiday memories is carefully unpacking all of the different models and houses from storage to display on the mantle next to the Christmas tree. These little models are carefully crafted and beautifully painted, making them the perfect collectors item to acquire year after year. If you know someone with a collection, help them improve it, or if you don't, help someone start a brand new one! We carry so many dreamy, winter models that you're bound to find the perfect one. Looking for something you can keep up year-round? We also have a small selection of Harry Potter themed models - get yours before they sell out!
We also carry a wide selection of products from Kitras Art Glass. These special glass balls are handcrafted with a meaning behind each one. There's a special Birthday Ball for each month of the year as well as ones with certain significance behind them. These art pieces range in sizes and colors, making them the perfect collectors item. Hang them around the house, or pair your purchase with a special stand to display it!
Finally, one of my favorite Christmas traditions is getting a new Christmas ornament from my mom to put on the tree every year. It's amazing to look back and see all of the different decorations collected over the years. If you already partake in this tradition, browse our ornaments to find the perfect one for 2020. New to this tradition? Earle's is the perfect spot to find a unique ornaments for every person who decorates the tree.
Bonus Category: FLOWERS!
If none of these items strike your gifting fancy, remember we are also the florist with the longest-lasting, fresh flowers in Loveland! Choose from one of our classic designs, or contact us to realize that perfect vision in your head. We also carry beautiful wreaths that are ideal for exterior decoration! Click on an image below to order now:
Still need some help figuring out what to get a specific person? Here's are some hints to get you started!
For the men...
Anything from our Mad Man collection! These gift boxes are artfully crafted with a variety of different items to choose from. My favorite has to be the game box which includes a chess board and playing set, a deck of cards, a set of dice, a flask, a funnel, and a shot glass.
For the women...
It's no secret that the pockets on women's clothing are terrible. They're too small, too tight, and sometimes they're not even real! To combat this, get your favorite lady a Baggallini purse or crossbody bag to organize and carry all of the important things she needs. These bags are especially amazing due to their durability and organizational pockets.
For the college students...
Even though most students are learning from home right now, that doesn't mean the need for caffeine is any less! A cute mug is the perfect item to help your student get through the second half of this wacky school year.
For the teens...
As your teen gets older, it may seem harder and harder to figure out what to get them. If you're completely lost for ideas, consider getting them a houseplant or succulent! Many of the plants we carry are easy to care for, and it has be scientifically proven that having plants in your house is good for you!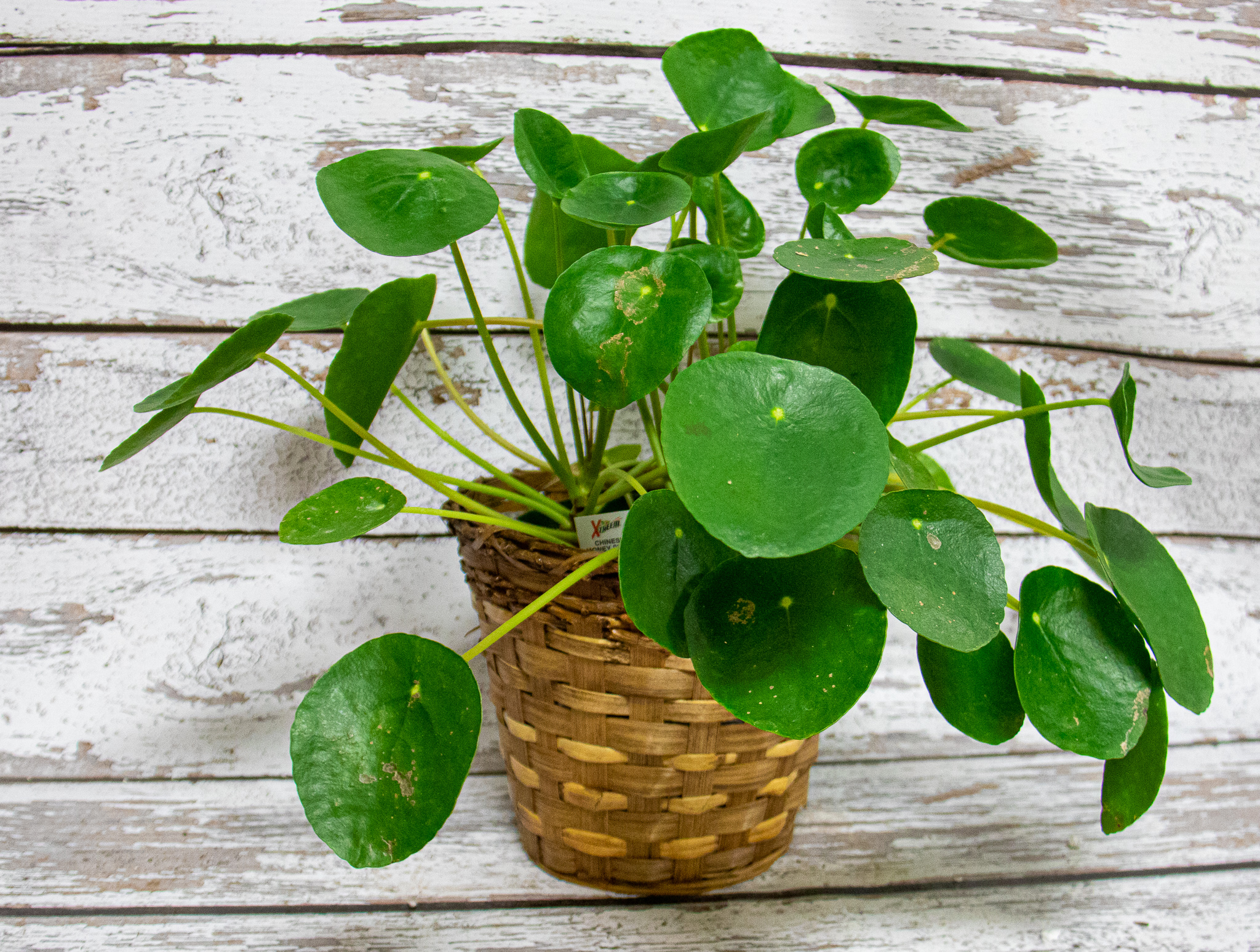 For the kids...
For the youngsters, we carry the widely acclaimed Jelly Cat collection! These super-soft stuffed animals are irresistible and can come with a storybook. With so many animals to choose from, it shouldn't be hard to find your kiddo's favorite.
For the furry friends...
Don't forget the ones who have kept you company through quarantine! Treat your special friends to a bath using all-natural Skinny Paw pet shampoo and finish their style with a cute bandana that captures their personality! If you don't have pets, these items are also perfect for any pet parents in your life.
Thanks for reading! If you can't make it to the store in person or need some extra inspiration, schedule a virtual shopping appointment to check out all of the amazing things you can find at Earle's and see what we have in stock. We even offer SAME DAY DELIVERY if you order before 1pm!
Thanks for making us your choice for flowers and gifts in Loveland. We would not be the same without our loyal customers. Stay healthy and safe this holiday season, and don't forget to order your holiday arrangements!