Posted by Kenzie on Jun 7th 2021

-
Happy June! While it's hard to believe that we are nearly halfway through 2021, early summer marks the beginning of one of our favorite seasons: WEDDING SEASON! The girls at Earle's have been providing top notch flower consultations and services since 1950. With 70 years of experience behind our shop, there's no better place to plan your wedding.
Our talented head-designer, Beth Parker, offers free consultations for couples planning their special day; there's no fee or obligation! During this appointment you can ask questions, determine your final budget, explore flower options, and play with your color palette. All of that in a free consultation! While an appointment with Beth is a surefire way to understand your wedding flower wants and needs, it's always beneficial (and recommended) to get a feel for what you're looking for before coming into the shop.
-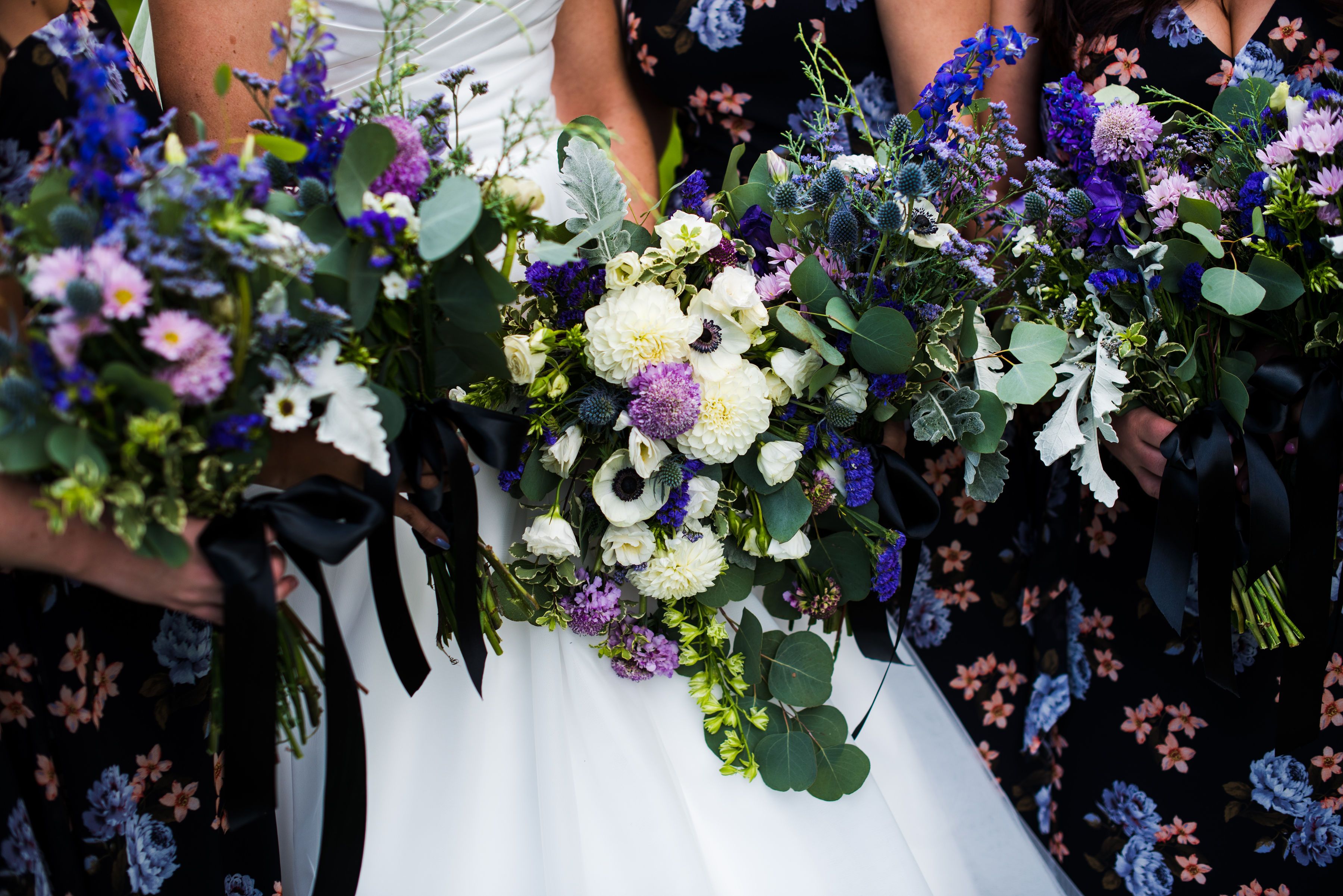 -
First thing's first: establish a rough budget. It is estimated that couples spend an average of 8% of their total wedding costs on flowers for the ceremony and reception. Everyone is different when it comes to an overall budget depending on your income, financial help, and the anticipated size of the wedding. In 2019, the average total cost of a wedding was $28,000, meaning about $2240 was allocated towards flowers alone. Setting a budget will help you control your costs and give Beth a great starting point to help you find exactly what you're envisioning.
Along with setting a budget, you should figure out who is getting flowers. It's pretty easy to calculate how many centerpieces or bridesmaid bouquets you will want, but many couples choose to add special flowers for certain people. Of course there is the bride, groom, and wedding party, but also consider special corsages and boutonnieres for parents, grandparents, kids, or anyone else you want to acknowledge in an extra-special way. If you are planning on getting flowers for a wide variety of people, you'll need a little extra wiggle room in your budget to accommodate your ideas.
Alternatively, some couples may even prefer to start their budget with a specific flower in mind. For example, the widely-loved peony is a favorite at weddings, but it does tend to be a little pricier. On the other hand, if you love daisy poms, those lean more cost-effective. (Rest assured, though, no matter the individual or total price of your flowers every Earle's customer can expect the best service and the freshest flowers for their big day!). Some flowers are only available certain times of the year or are significantly pricier when they're out of season, so plan accordingly!
Last, but not least, try to start putting together some colors that flow throughout the entirety of your wedding. From the wedding party attire, to the flowers, to the reception decor, a consistent color palette makes your big day look clean and professional (and pictures come out amazing)! You'll want to pick colors that go well together and don't clash (pro tip: consider the color scheme of your venue, too!). Certain colors tend to go best for certain seasonal weddings, which is perfect for our distinct Colorado seasons! Make sure to pick what YOU want, but feel free to take some inspiration from us, too! (special note: some types of flowers do not come in certain colors, so if you want a certain color and flower, make sure it is available!)
You can always give us a call, send an email, or set an appointment to inquire about the color or seasonal availability of certain flowers.
-
Now that you've established the basics, we can dive deeper into the types of arrangements you will want, such as bouquets, boutonnieres, corsages, venue decor, reception decor, and more. The only limit is your imagination! Refining exactly what you want will also help you finalize costs to incorporate into your total budget.
Without a doubt, a significant majority (dare I say almost all) couples get flowers for themselves in the form of bouquets and boutonnieres to wear during and after the ceremony. For both of these pieces, consider the size in proportion to your body. If it's too small, no one will be able to see the beautiful flowers you spent your hard-earned money on. If you make it too big, the flowers will distract from the real focus: the happy couple! Use the Goldilocks rule to find a size that's just right.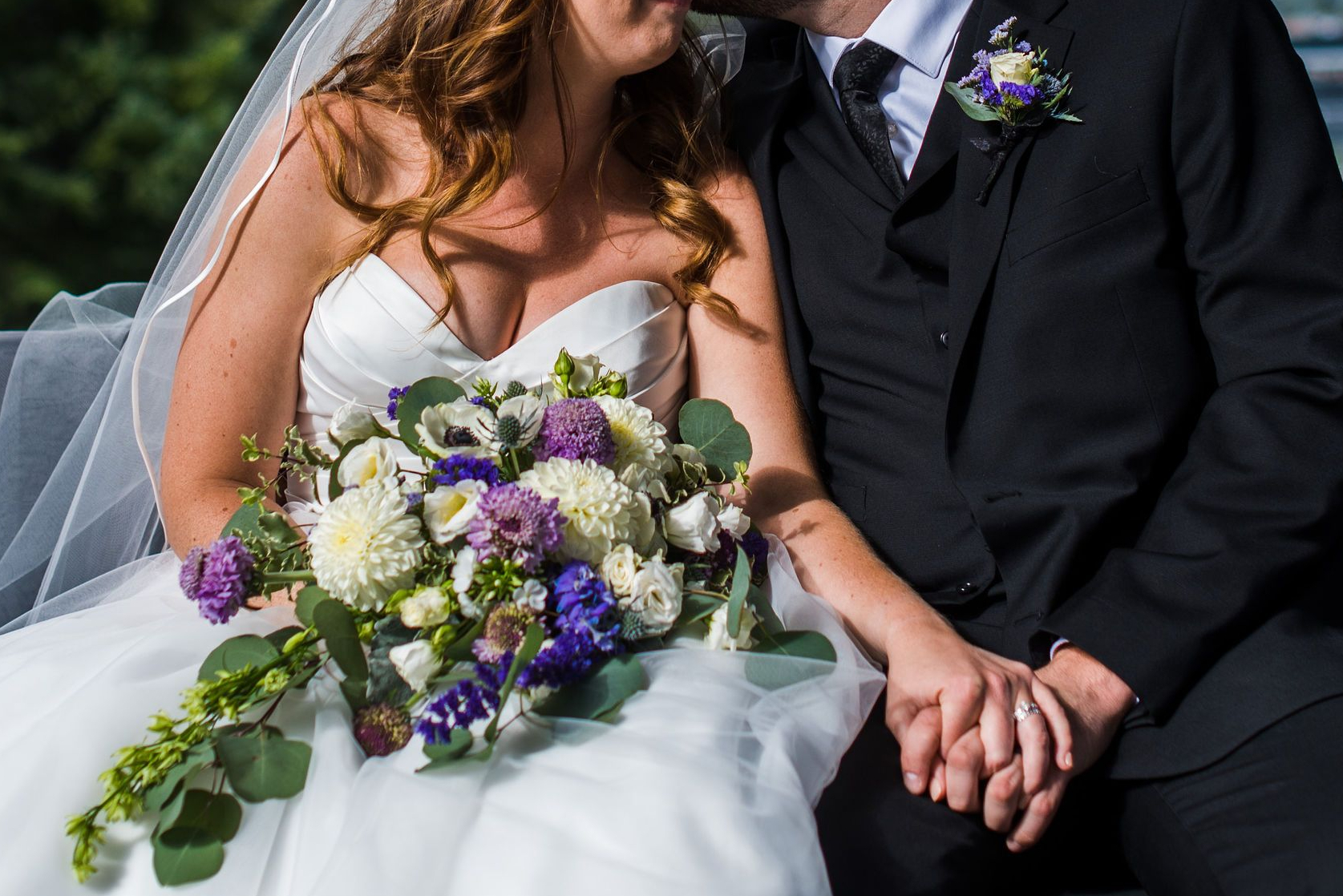 Directly following would be the wedding party flowers: bridesmaids, groomsmen, flower boy/girl, ring bearer, and even the officiant. The bridesmaids and groomsmen most often have bouquets and boutonnieres based on the bride's and groom's flowers. This could mean a smaller or slightly altered version of the main event:
While we suggest an adorable little flower crown for the flower girl or boy, make sure you know if your venue has particular rules regarding the use of real or fake flower petals before you order petals or extra flowers for tossing! For an official ring bearer, opt for flowers on the ring pillow rather than a boutonniere/corsage for something a little different and unique. And depending on your relationship with your officiant, you may want to order them a boutonniere or corsage to wear as well. This is up to your discretion, but we mostly suggest getting your officiant flowers if you are personally close with them.
If you're planning on getting flowers for special attendees, these usually come in the form of boutonnieres for men or corsages (wristlet or pin on) for women. These pieces should also match the general theme that you've been using so far, but doesn't require too much extravagance. (fun fact: the essential difference between a boutonniere and a pin-on corsage is the size; corsages tend to be larger and use more flowers). Special attendees could include parents, grandparents, children, childhood friends, or whoever else is special to you. We only advise that you don't get carried away. You may be inclined to try to make everyone feel special, but remember that this is YOUR special day. Reserve special flowers for an exclusive few if you do choose to go this route. If you find yourself overwhelmed with "special attendees," it may be best to abandon this option altogether to save your money and sanity!
Now for my favorite part: the decor! We're talking sprays, aisle markers, arch/altar arrangements, reception centerpieces, and more. Adding flowers around your ceremony and reception venue(s) really makes your event come to life. It's a big day, so go BIG! If you don't yet have a venue locked down, it may be best to do that first so you know what kind of space you're working with.

Of course there are a variety of other flower options that couples choose to include in their weddings. Perhaps a flower crown or hairpiece for the bride, a small tribute to passed family or friends, a special flower collar for your furry friend(s), or an extra arrangement for the bouquet toss. One of the hottest trends is incorporating flowers into your cake as well! If you're looking for specialty pieces, you've come to the right place, just make sure you accommodate your budget accordingly (some of these pieces can be pricier if they are more difficult to make).

Possibly the most important wedding flower piece is the bouquet. Everything revolves around the bouquet. It is meant to enhance the beauty of the bride without distracting from it. Bouquets range in shape and size, so know your options! Keep in mind that similar bouquets may vary in price depending on how difficult they are to construct. And if you want to bulk up your arrangement, be prepared for your budget to follow.

Take some inspiration with you! Nearly all of the pictures used in this blog are from REAL weddings that we've done!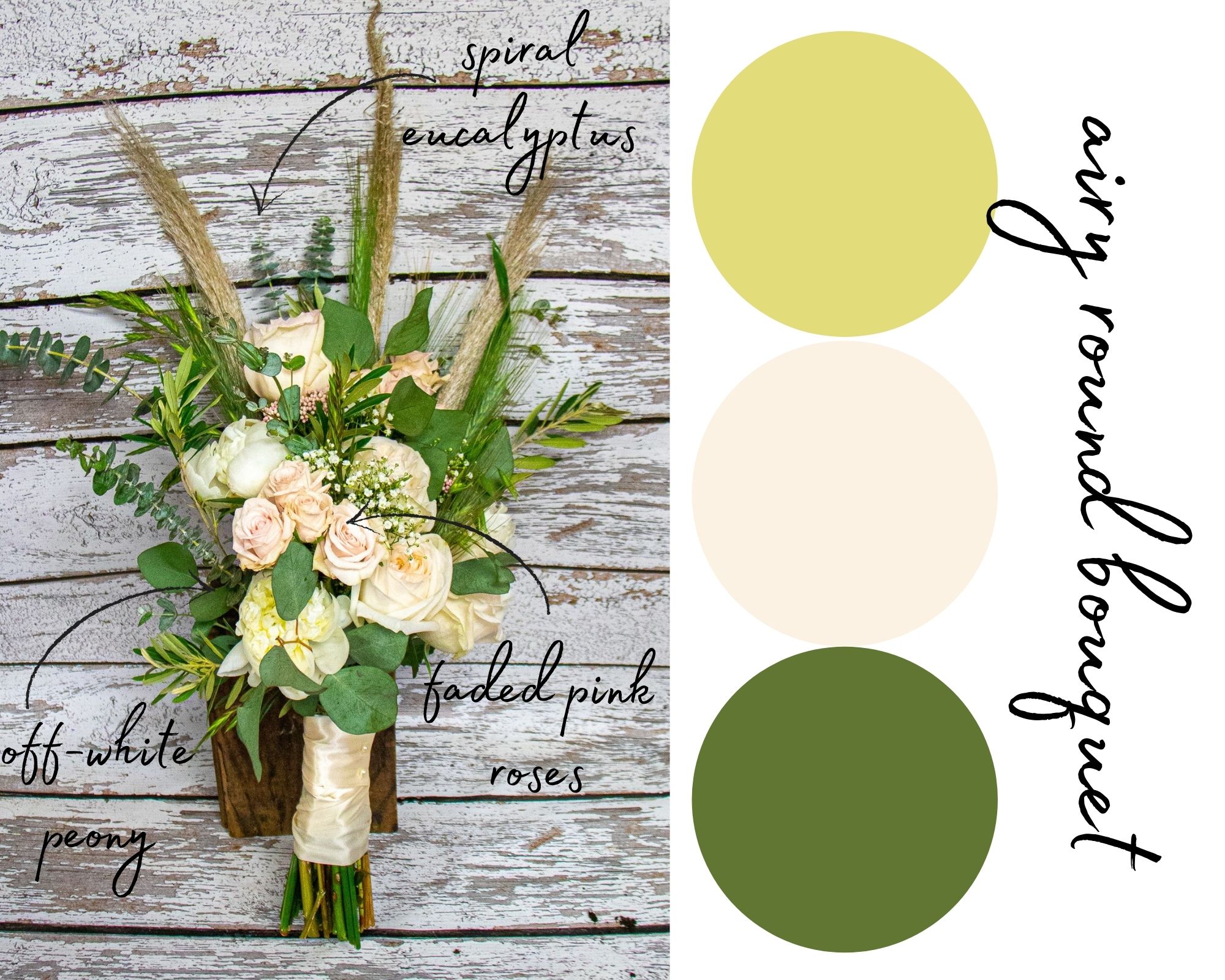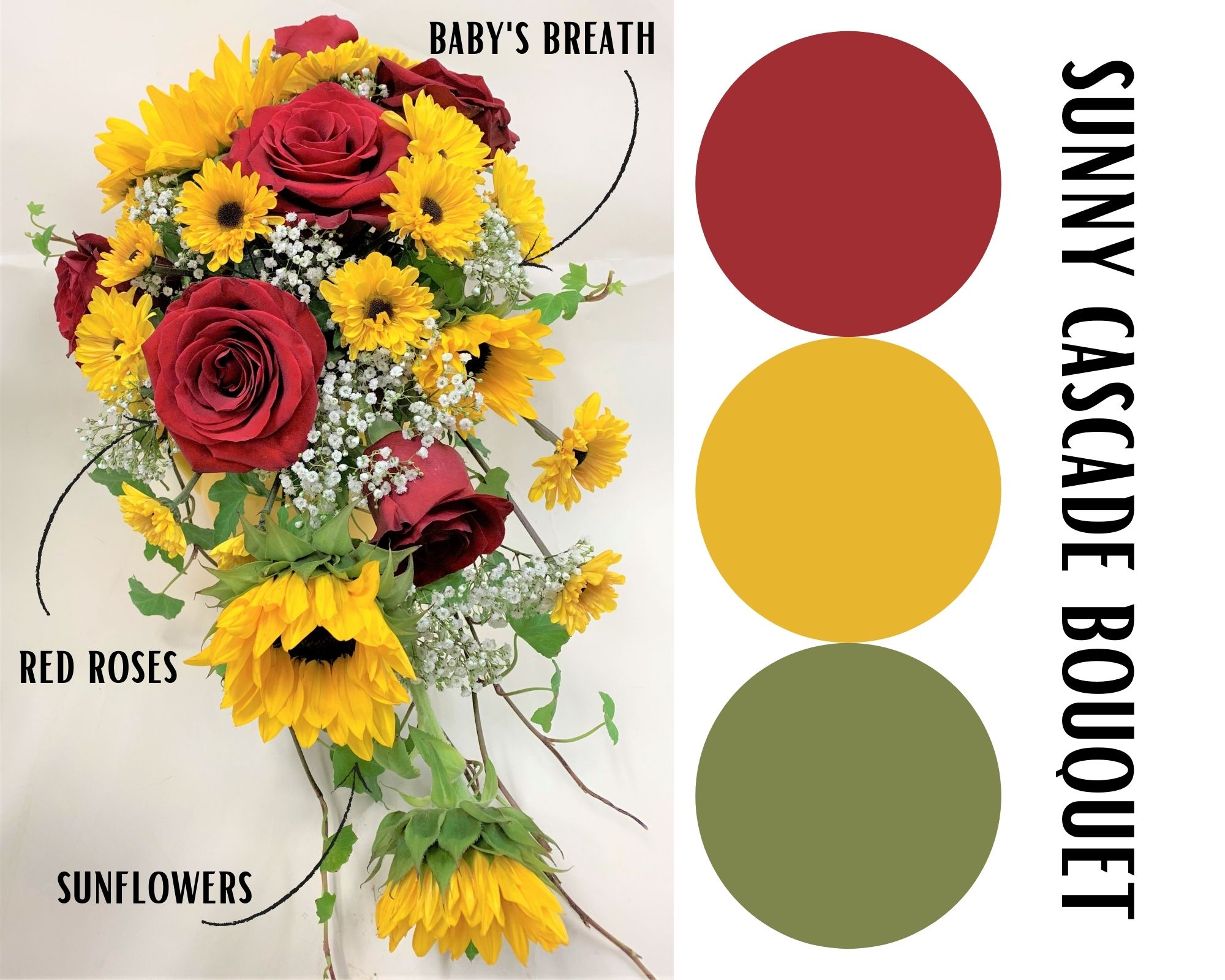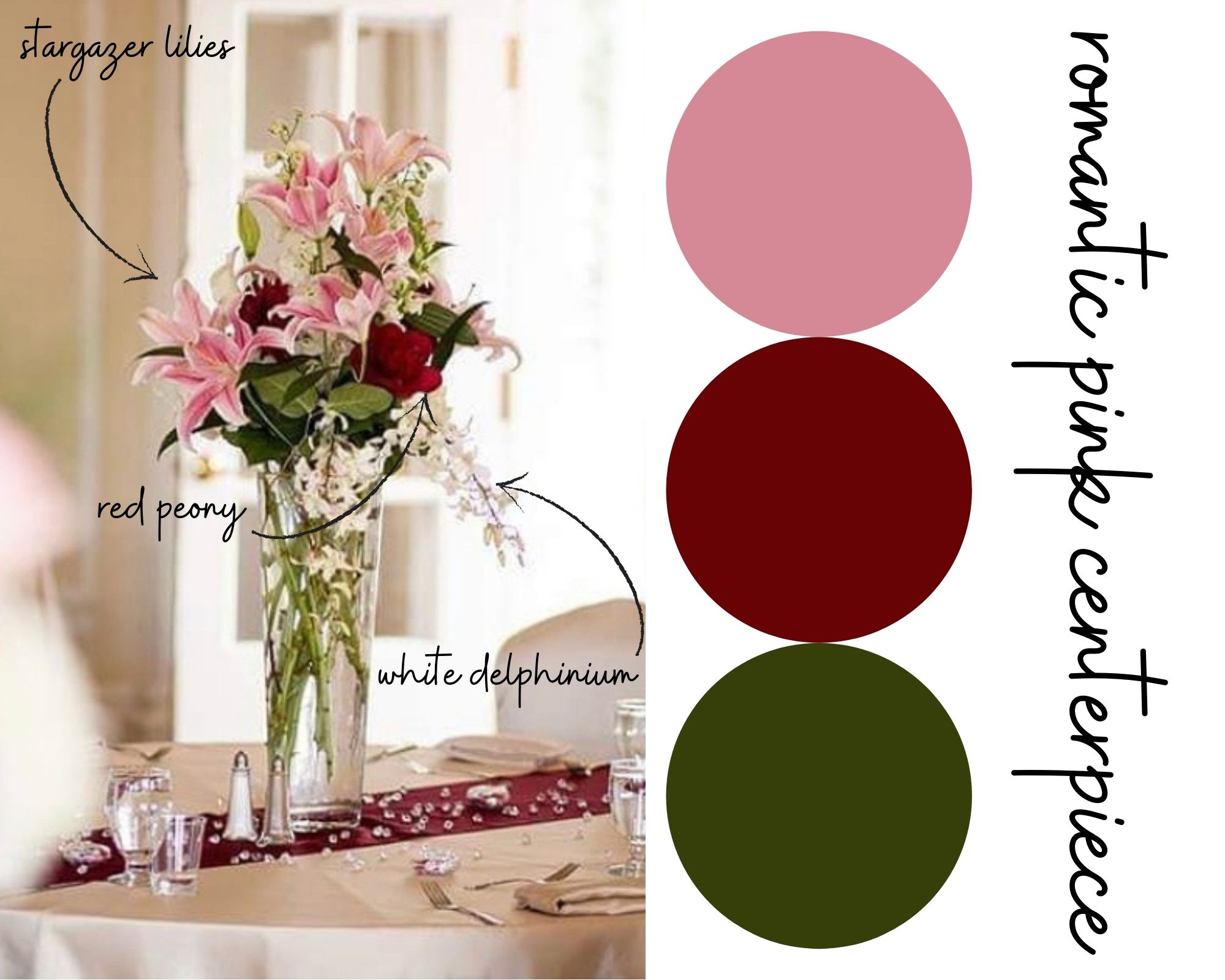 -
Thanks for stopping in for a read! If you enjoyed reading or learned something new, please take a moment to share with others and tag us on Facebook and Instagram. And don't forget that we do free, no obligation consultations for couples planning their big day. Just call or email the shop to set up an appointment with the one and only Beth Parker! We look forward to serving you SOON, and congrats to all the happy couples out there planning their big day!
(970) 316-5435
thegirls@earlesflowersandgifts.com