Posted by The Earle's Girls- BobbieJo on Jan 30th 2017
February 14th- it's a magical day for your special loved one. From engagements to anniversaries- even Daddies showing their daughters how much they are loved. Valentine's Day is special no matter whom it is for and the #earlesgirls are here to help you. We offer a wide variety of unique gifts from sarcastic coffee mugs by Santa Barbara Designs to the best bubble bath by Lollia Life. Our passion at Earle's is creating the most unique and beautiful fresh flower arrangements for Loveland and surrounding area. As your local florist we provide Loveland with the best flowers to fit your needs. We will work with your needs from flowers to budget and create the best gift possible.
Let us take you on a tour of what we have to offer. From gifts for her to gifts for him this Valentine's Day- make it the best Day yet.
Lollia Life-
A line of "modern romantic luxury" made by Margot Elena. From bath bubbles to shea butter handcreme this line brings exquisite scents for women. You can shop several different scents including Breathe, In Love, and Wish directly on our website. This line is a favorite made in the USA product. Make your special woman feel enlightened with any of the products from this line. She is sure to love the candles, handcreme, bubble bath, or any other product. This is an easy add on with your fresh flower gift on Valentine's Day. Might we suggest our signature Knock Your Socks Off Rose Arrangement! We are proud to be Lollia's Northern Colorado destination!
That's All Drinkware-
Ceramic mugs that keep her laughing all year long. That's All is a design brought to you local at Earle's Loveland by Santa Barbara Designs. The sarcastic line is full of laughter and uplifting phrases for every day of the week. The brand donates a portion of its profit to support cervical cancer. A great way to treat your lady and support a good cause. We have a large variety of mugs to choose from as your Northern Colorado That's All destination. Add many options to this gift for Valentine's Day- You can fill your choice mug with a mixed fresh flower arrangement or perhaps some of our Hammond's Colorado made chocolates and candies. Another great gift idea- send a mug she'll love filled with Hammond's Caramels and pick a fresh flower arrangement too! Check out our Lily arrangements! Our Lilies are grown locally in Colorado.
JellyCat London Plush-
Well let us be honest as a family owned business- we love the kids too or maybe the most. Jelly Cat is new to us this last year and we LOVE it. Spoil your little one with a plush they can cuddle every night or day and think of you! These creative animals come in all shapes and sizes. From Bashful piggy (an employee favorite) to Olaf Orangutan, these stuffed animals are soft, fluffy, and full of character. We even have plush made for babies still learning to grip! Send a quality, soft, Jellycat plush to your little one. Accompany it with a rose, or Gerbera Daisy to add a fresh flower this Valentine's Day.
Duke Cannon Supply Co.-
Ladies don't forget to show those hardworking men some love this Valentine's Day. Duke Cannon is the manliest line in northern Colorado this year. From men's chap stick to big ol bricks of soap this military inspired product line gives the guys something to love. Create a gift basket with manly hygiene products. A few of the favorites include: cooling cube shower soap, Working man's face wash, and Bloody Knuckles Hand Repair. Your man is sure to feel appreciated this Valentine's Day with gifts from Earle's Loveland.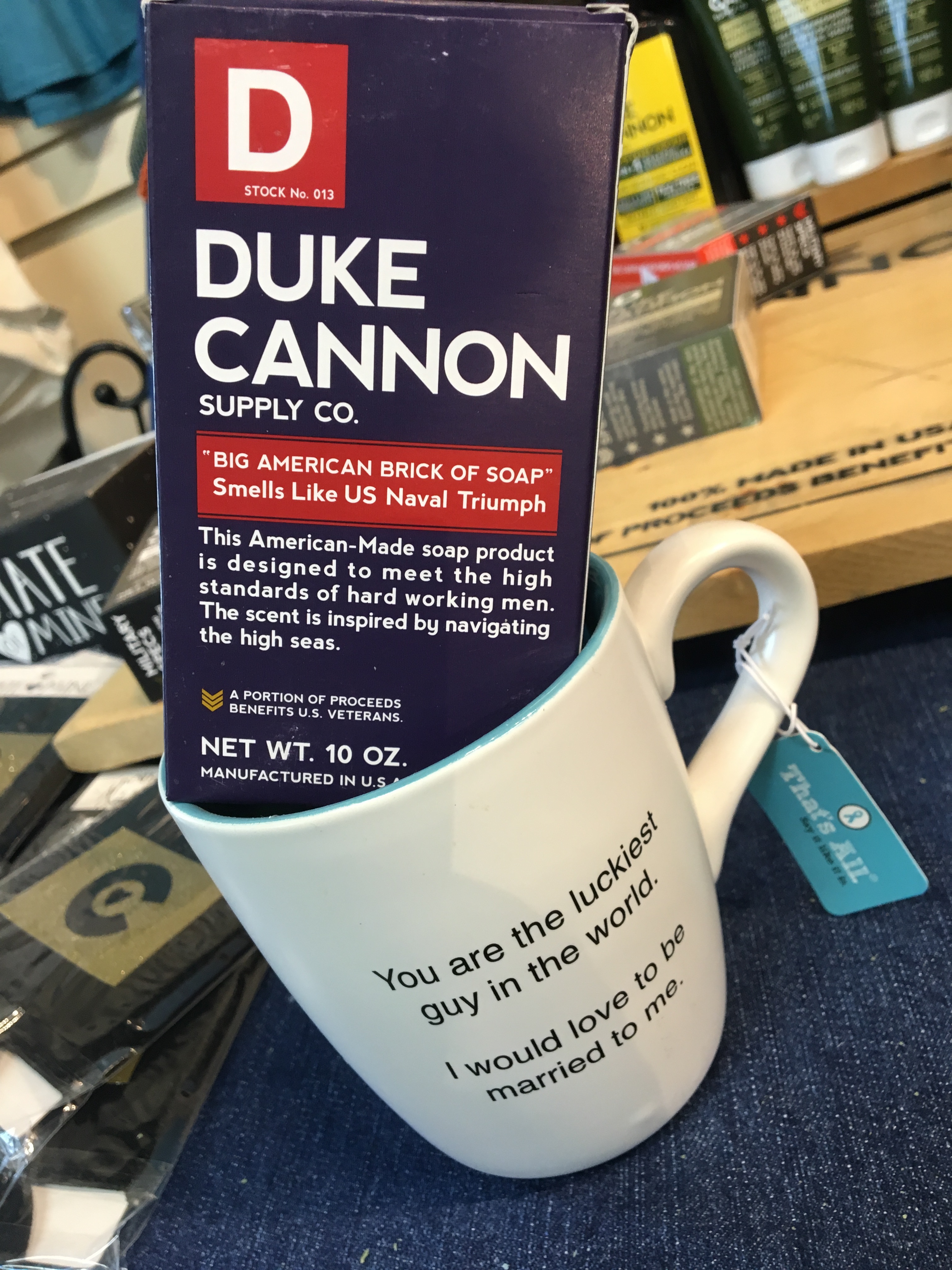 Gumball Poodle-
Spoiling a friend this Valentine's Day? Check out our sock collection full of sarcasm and great laughs by Gumball Poodle. From Beer socks to Pizza this collection is great for your sarcastic friends. Enjoy laughter and love this Valentine's Day with gifts from Earle's! Add the socks to one of our cube arrangements and maybe a side of Poopourri! Fresh flowers- fresh toilets- fresh friends!
Mad Dog Mad Style-
Last but not least don't forget your furry friends! You all know Daisy is the main ingredient here at Earle's- our star marketer! We sure take great care of her with this newly introduced dog line. She spends hours playing with her Dad Chris and the tug toys from Mad Dog! Shop her favorites directly on our web site! Use this line to spoil the dog lover in your life too this Valentine's Day. We have shirts, canvas totes, dog socks, bandannas, and so much more! Want to include fresh flowers with the Mad Style dog collection? Add a Daisy arrangement or mixed basket!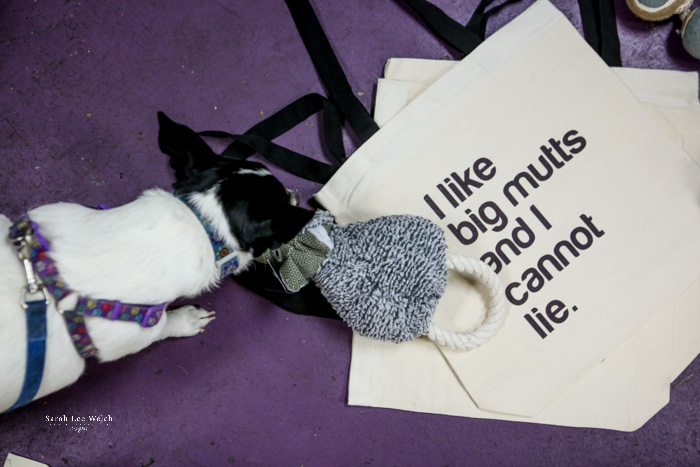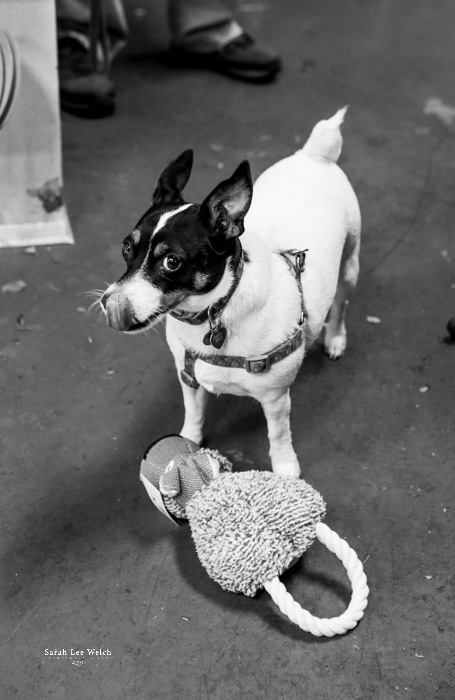 Thank you for stopping by our blog! We cannot wait to help you spoil your loved one this Valentine's Day. Shop with us online, in store, or give us a call! We will be cupid ready for all of your gifting needs @earlesloveland! As always we pride ourselves in unique gifts and fresh quality flower arrangements. Visit your Loveland Florist this Valentine's Day!